PERFUMED LILIES
5 € Off !
Product pictured : 7 stems
Product description
An unforgettable perfume!
We're sure you'll admire the majestic beauty of these deliciously fragrant flowers, assembled in a simple, elegant bouquet. We've selected this exceptional variety of white lilies for their generous flowers and unique scent. A few stems will suffice to fill your home with their fragrance. To maximise their vase life, your lilies will be sent out closed so they can be enjoyed for as long as possible
The vase is not included in the price

25 €: 7 lilies (14 flowers)
35 € : 10 stems (20 flowers) - bouquet pictures
Height: 55 cm
Instructions for care
These fresh flowers will travel in a non-spill vase designed especially by Aquarelle to keep the stems in water during transport.
The following care tips, which will be included with your order, will help your recipient enjoy this bouquet for as long as possible:
Cut the tie surrounding the stems
Clean the stems, removing any leaves that will be immersed in water.
Trim the stems according to the height of your vase.
Fill the vase with fresh water.
Add the sachet of plant food provided.
Change the water and trim the stems every 2 days
Spoil them even more by adding :
Click here to add an accessory and make your gift even more special :

6,00€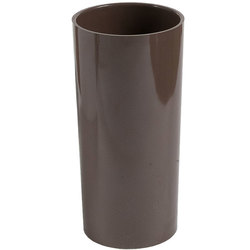 Tall stylish taupe-coloured vase

8,95€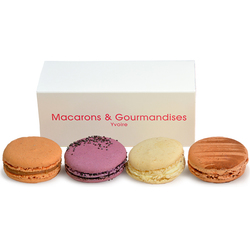 A box of 4 delicious macaroons

9,00€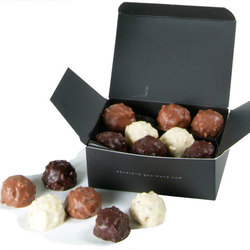 A pretty box of 16 rochers
9,00€
14,00€
Une bougie parfumée Jasmin 190g
19,00€
Deep violet box of 210g of chocolate rochers
Total : €
Product description
Instructions for care
Reviews
An unforgettable perfume!
We're sure you'll admire the majestic beauty of these deliciously fragrant flowers, assembled in a simple, elegant bouquet. We've selected this exceptional variety of white lilies for their generous flowers and unique scent. A few stems will suffice to fill your home with their fragrance. To maximise their vase life, your lilies will be sent out closed so they can be enjoyed for as long as possible
The vase is not included in the price

25 €: 7 lilies (14 flowers)
35 € : 10 stems (20 flowers) - bouquet pictures
Height: 55 cm
These fresh flowers will travel in a non-spill vase designed especially by Aquarelle to keep the stems in water during transport.

The following care tips, which will be included with your order, will help your recipient enjoy this bouquet for as long as possible:

Cut the tie surrounding the stems
Clean the stems, removing any leaves that will be immersed in water.
Trim the stems according to the height of your vase.
Fill the vase with fresh water.
Add the sachet of plant food provided.
Change the water and trim the stems every 2 days